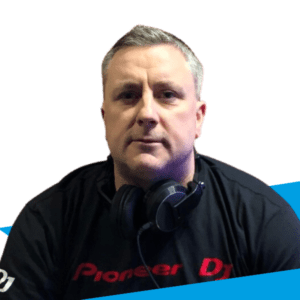 Show Times
Timezone
:
GMT
[UTC]
Fri:
About the Show
A grass roots house DJ from Manchester who can be heard on Electric Radio UK every month doing a two hour set.
Ben has been Djing for the last 25 years. His sets always include lots of piano and vocals and always has a happy house vibe.
Ben took his inspiration and made his own style by listening to DJs such as Stu Allen, Tom Wilson, Carl Cox, Sasha, Pete Tong, Norman Jay, Fatboy Slim, MK, plus many more.
His mixes will always include (amongst the latest cuts) old skool tunes remixed for todays dancefloor, its his calling card and you will always hear an old skool piano track drop in his sets.
He is a big crate digger and loves to find the tracks no one else has or uses, so when listening to his sets you will find yourself listening & dancing to exclusive mixes, bootlegs and imports.
Ben is also goes by the alias of BenTekkers.
[qodef_button size="medium" type="solid" text="Listen again on Mixcloud." custom_class="" icon_pack="font_awesome" fa_icon="" link="https://www.mixcloud.com/electricradiouk/" target="_blank" color="" hover_color="" background_color="" hover_background_color="" border_color="" hover_border_color="" font_size="" font_weight="" margin="0 0 20px 0″]