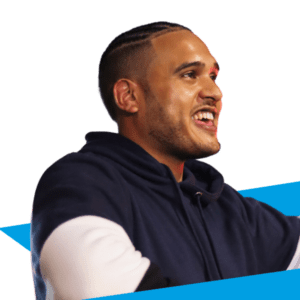 Show Times
Not Currently Scheduled.
About the Show
Bushman, a prominent figure in the UK's thriving Afro-House music scene, has established himself as a dynamic force within the industry. As a member of the WeAreiDyll Records family, Bushman is not only an influential DJ but also serves as the lead A&R for the fastest-rising UK Afro House Record label. His passion for music and dedication to promoting fresh talent has contributed significantly to the label's meteoric rise and its ongoing success.
Bushman's contributions to the UK Afro House scene have not gone unnoticed, as he has been featured on numerous prominent radio stations across the nation. These opportunities have allowed him to showcase his talent and introduce listeners to the unique sounds of Afro-House music. Bushman's passion for this genre is evident in every beat he mixes, as he takes listeners on a sonic journey that transcends cultural and geographical boundaries.
As the lead A&R for WeAreiDyll Records, Bushman has played an integral role in scouting and nurturing the label's roster of talented Afro-House artists. He possesses a deep understanding of the genre's nuances, enabling him to identify emerging talent with the potential to make a significant impact on the music scene. Bushman's guidance and support have been invaluable in helping WeAreiDyll Records become a powerhouse in the UK Afro House movement.
Bushman's journey has been marked by dedication, hard work, and an unwavering love for music. As he continues to shape the UK Afro House scene, his influence as a DJ and lead A&R for WeAreiDyll Records will undoubtedly inspire a new generation of artists and fans alike. With his exceptional talent and commitment to the growth of the genre, the future of Afro-House music in the UK is in capable hands.