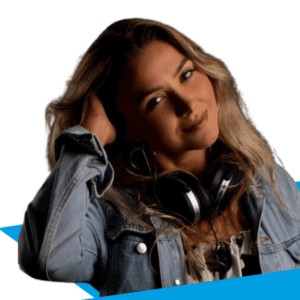 Show Times
Not Currently Scheduled.
About the Show
With a vast music knowledge and particular love for House and Disco, DJ Caroline Louise has the ability to connect and bring people together through her favourite genres.
She's a multitalented DJ; also having worked in Radio for 8 years and in Consumer Communications for 6 years. You can find her mixes on SoundCloud and currently played out through her residency on Electric Radio.
Having played at venues such as Ministry of Sound, Egg, The Gun, The Saxon and more, she knows how to work the crowd and get you dancing.