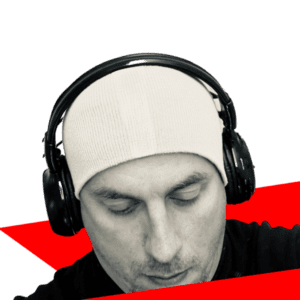 Show Times
Not Currently Scheduled.
About the Show
SpaceMonkey began playing out at the height of the Trance & Hard House era in 98/99, playing pubs, clubs and parties all over the North East of Scotland.
Currently based in Aberdeen he has a love for most forms of electronic music from dnb to house to techno to ambient. They all have their place and time and he loves mixing them all.
Recently, more and more mixes have been getting picked up by various radio stations culminating in a residency at Electric Radio, where his show goes out at 9pm on second Saturday of every month directly after Tiesto and Oliver Heldens.
SpaceMonkey is also back playing various gigs alongside the likes of Leroy Thornhill(Prodigy) and Radioactive Man.
He'll be playing in Ibiza in September….keep an eye on him, he's coming up fast.
For 2023 Festival bookings please contact djspacemonkey2023@gmail.com