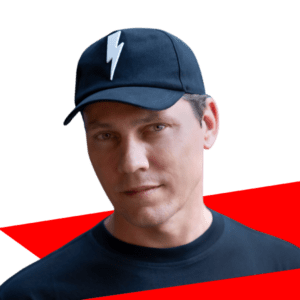 Show Times
Timezone
:
GMT
[UTC]
Sat:
About the Show
Tiësto (Born as Tijs Michiel Verwest on January 17, 1969) is a Dutch DJ and record producer of electronic dance music. Although he has used many aliases in the past, he is best known for his work as DJ Tiësto. On his latest productions, however, he has dropped the "DJ" label and is now known simply as "Tiësto", an alias which is an Italian twist of his childhood nickname.
In 1997 he founded the label Black Hole Recordings with Arny Bink, where he released the famous Magik and In Search of Sunrise CD series. In 1999 and 2000 he collaborated with Ferry Corsten to create Gouryella. In 2001 he released his first solo album In My Memory which gave him several major hits that launched his career as well as his remix of Delerium's "Silence" featuring Sarah McLachlan which exposed him to more mainstream audiences. As his popularity rose in the early 2000s he became the first DJ to perform to a large crowd without any other DJs or opening acts. He was crowned the "World's No.1 DJ" 3 consecutive times by DJ Magazine from 2002 through 2004.
He is a Grammy® Award-winning, platinum-certified, international icon. The DJ and producer is the only artist to ever hold the titles of "The Greatest DJ of All Time" courtesy of Mixmag, "#1 DJ" according to Rolling Stone, and "The Godfather of EDM" as proclaimed by Billboard. From his high-profile residency at Hakkasan to his crossover success, Tiësto created the blueprint that defines what it means to be a success in today's dance music world.