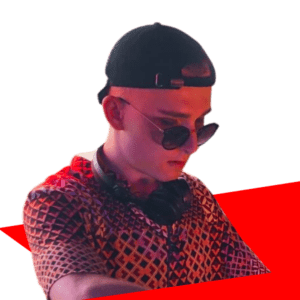 Show Times
Not Currently Scheduled.
About the Show
P//RTS aka Lewis Partington is a 23-year-old DJ and producer based in London, UK, originally from the north of England. His diverse sets and unique selections have seen P//RTS spread his sound across various locations over recent years, performing during W2 of Tomorrowland, in addition to sets in Sheffield (as a resident for SILO Sessions), Darwen, Leicester, Liverpool, London, Manchester – where he supported global superstar Tom Staar – and Wigan. P//RTS utilises his years of experience to share music across wide genre spectrum, bringing anything from tech and groovy house, commercial and EDM, to progressive and trance through his sets and every month on Electric.
"P//RTS makes amazing edits and mashups" – Sander van Doorn.
With his widely acclaimed 'P//RTS & Friends' mix series bringing in listeners across the likes of Australia, Europe, and beyond via Apple Music, Soundcloud, and Electric Radio, the series has seen several of the industry's hottest producers – including Amy Wiles, Alex Sonata & TheRio, Jack Wins, Jose De Mara, Scorz, Cubicore, and more – star as special guests. The project has since spawned an equally popular event series as P//RTS & Friends x The EVENT, with the likes of GVN, Farius, Pete K, Francisco Cunha, Headkube, Henry Carlin, and Jay Hayton all joining P//RTS during sold-out shows up and down the UK. It wasn't long before industry legend Sander van Doorn picked up on the energetic young DJ, selecting him to feature as a guest on the coveted Identity Radio to showcase his abilities to the world through a set largely made of his own mashups and edits, to the delight of van Doorn.
Support from industry heavyweights such as Tiësto, DJs From Mars, Teamworx, and van Doorn have seen the P//RTS sound spread far and wide in recent years. P//RTS now looks to take his music to new audiences through more edits, mashups, and original productions in 2022, and is guaranteed to be a name to keep a close eye on throughout the coming months.
[qodef_button size="medium" type="solid" text="Listen again on Mixcloud." custom_class="" icon_pack="font_awesome" fa_icon="" link="https://www.mixcloud.com/electricradiouk/" target="_blank" color="" hover_color="" background_color="" hover_background_color="" border_color="" hover_border_color="" font_size="" font_weight="" margin="0 0 20px 0″]